CINEMA
For the love of Lady Gucci! A story of a femme fatale, murder and moda
Star-studded cast 'dressed to kill' in fashion's latest film
News Service

01 AUGUST 2021, 11:03

Yeni Şafak
In the name of the "Father, Son, and House of Gucci," swears Lady Gaga as she crosses herself, sporting a curly hair-do, not unlike Sophia Loren's, with a look of contempt and sass worthy of the passionate Italian donna in the newly released trailer of the much-anticipated movie "House of Gucci."
Whether it be the glamour or the thrill of wearing handmade couture pieces that could buy you a house in some countries, it is apparent that, wherever fashion goes, scandal is sure to follow.
Following favorites like The Devil Wears Prada, The Assassination of Gianni Versace: American Crime Story, and even Why Women Kill, now comes the tale of the murder of Maurizio Gucci, based on the book "The House of Gucci: A Sensational Story of Murder, Madness, Glamour, and Greed" by Sara Gay Forden.
Starring Oscar winners and nominees who frequently don the extravagant designs, such as Lady Gaga, who will star as Patrizia Reggiani, Jared Leto, Al Pacino, as well as Salma Hayek, it tells the story of Maurizio Gucci, played by Adam Driver, his loves and eventually, his death.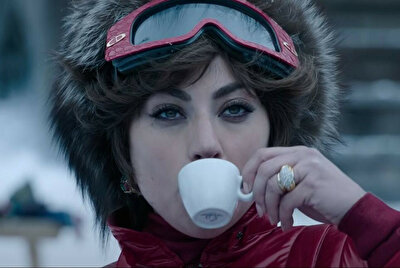 Maurizio wedded Patrizia Reggiani, known as the "Liz Taylor of luxury labels," in 1973, and their marriage lasted 12 years before he left her for a younger woman, using the oldest story in the book: claiming he was going on a business trip. Patrizia was to receive half a million dollars in alimony every year.
It was a "lovely spring morning" four years after their divorce was made official, on March 27, 1995, according to the only witness in the trial, when Maurizio, 46, was murdered by a hitman, with three shots fired to his back and one final blow to his head.
Patrizia was arrested two years later on Jan. 31, 1997, for orchestrating her former husband's murder as prosecutors put forth greed and jealousy as motives for her crime. Her alimony would have been halved had Maurizio married his new partner.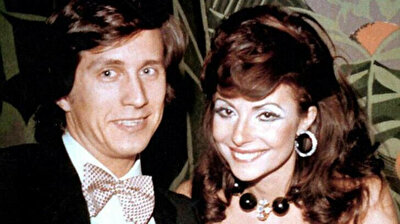 Patrizia, who wrote in her diary the Greek word for paradise (paradeisos) the day Gucci was assassinated, was originally sentenced to 29 years in prison but released in 2014 after serving 16 years, according to a Guardian article, with even a suicide attempt under her belt, all the while constantly reaffirming her innocence.
"Patrizia, why did you hire a hitman to kill Maurizio Gucci? Why didn't you shoot him yourself?" a reporter scathingly asked her around the time she was released.
"My eyesight is not so good," she retorted. "I didn't want to miss," she says with a wit and flair Oscar Wilde and P.G. Wodehouse would deeply appreciate.
With its star-studded cast, it doesn't seem that "House of Gucci," which is set to be released on November 25 in the U.S., will remain in the closet.
House of Gucci

Lady Gaga

Jared Leto

Gucci

Patrizia Reggiani