HEALTH
Psychiatrists struggle to treat depressed Armenians after war in Karabakh
Armenian society and soldiers crippled with post-war trauma following Azerbaijan's historic victory in the Nagorno-Karabakh conflict flock to mental hospitals to subdue stress
News Service

02 MARCH 2021, 02:57

Yeni Şafak
The crushing defeat in the Nagorno-Karabakh war has triggered a series of economic, political, and social consequences in Armenia, creating a ripple effect across the impoverished former Soviet republic.
Teetering on the brink of chaos in the face of Azerbaijan's "historic victory," Armenian civilians and soldiers are rushing to already-overwhelmed mental healthcare centers in a bid to alleviate a variety of mostly stress-related disorders such as anxiety, fear, and collective distress.
Stressing that war-related psychological distress is a nascent field of expertise for psychologists in the country and that the weak Armenian mental health sector was extremely unprepared, Artur Tonoyan, psychologist and Director of the Armenian Psychoanalytical Association, said: "It was interesting but very complicated for mental health professionals because we did not have war-related experience and we were unsafe as well, in danger of imminent death."
Tonoyan worked on the frontline during the Nagorno-Karabakh dispute and is still currently treating soldiers in a rehabilitation center in Dilijan.
"I have a lot of experience, and I have worked in prisons before. But war trauma is something else. Something so harsh that it had effects on us too. I know that some psychologists had to leave the frontline because it was too hard for them," he added.
French psychiatrist Patrick Alecian, who is working to coordinate the mental health task force of Santé Arménie (Health Care Armenia), a collective more than 300 doctors, surgeons and health professionals, has also underlined that it could take about 50 years to ameliorate the impacts of psychological fallout.
Azerbaijan and Armenia fought for six weeks over Nagorno-Karabakh last year after new clashes erupted Sept. 27. The Armenian army launched attacks on civilians and Azerbaijani forces and violated several humanitarian cease-fire agreements.
During the conflict, Azerbaijan liberated several cities and nearly 300 settlements and villages from the Armenian occupation.
The two countries signed a Russian-brokered agreement on Nov. 10 to end fighting and work towards a comprehensive resolution.
On Jan. 11, the leaders of Russia, Azerbaijan, and Armenia signed a pact to develop economic ties and infrastructure to benefit the entire region. It included the establishment of a trilateral working group on Karabakh.
The cease-fire is seen as a victory for Azerbaijan and a defeat for Armenia, whose armed forces have withdrawn in line with the agreement.
Violations, however, have been reported in the past few weeks, with some Armenian soldiers said to have been hiding in the mountainous enclave.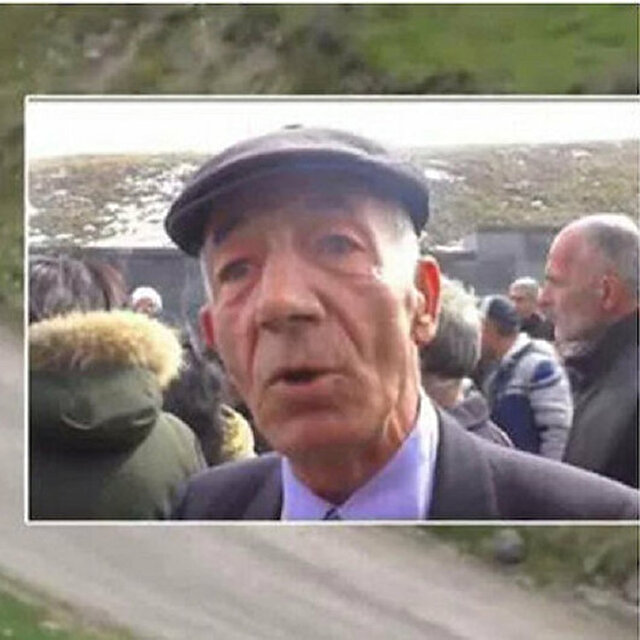 Armenians

depressed

post-war trauma

Karabakh