PRODUCT NEWS
Turkey's Tümosan revs up efforts to produce home-made engines for army tanks
Turkey's tractor and diesel engine manufacturer, Tümosan, is set to deliver domestically-made engines to the Turkish Army in 2021
News Service

01 JUNE 2020, 01:16

Yeni Şafak
The countdown has begun for Turkey's domestically-produced engines that will be used for tactical wheeled armored vehicles and be included in the Turkish Army's inventory next year.
Turkey's tractor and diesel engine manufacturer, Tümosan, announced on Monday that the company has ramped up its efforts to produce platforms and engines for the use of 6x6 and 8x8 tactical wheeled armored vehicles.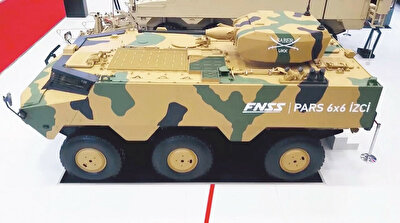 FNSS Defense Systems Inc. General Manager and CEO Nail Kurt unveiled the details of the Special Purpose Tactical Wheeled Armored Vehicles Procurement Project signed with Tümosan and said that the company is running tests of the engines being produced for a total of 100 vehicles.
Kurt, lauding Turkey's know-how and industrial experience, underlined that they are proud to be an important part of the Turkish defense industry.
The planned delivery of the engines to the Turkish Armed Forces (TAF) is scheduled to take place in 2021.
Tümosan

engines

Turkish Army

tactical wheeled armored vehicles

6x6

8x8

Nail Kur